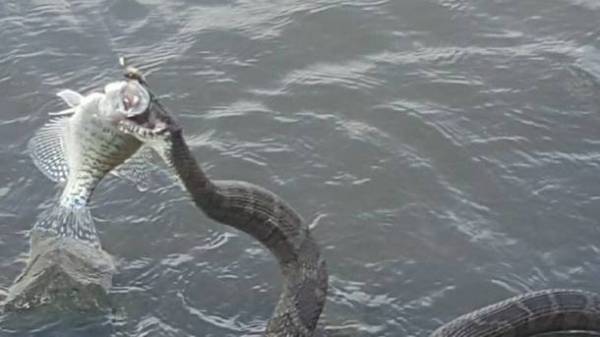 In the American state of Iowa, the fisherman has lost his catch in an unusual way. It was stolen by a water snake.
He told about it in Facebook, posting a picture from the scene.
54-year-old Bob Howard was fishing on the shore of lake Rathbun, when noticed in the water a large snake. The man tried to ward off the reptile by throwing stones at her. But when the Americans caught crappie, snake grabbed the fish with his teeth and tore it from the hook.
Comments
comments