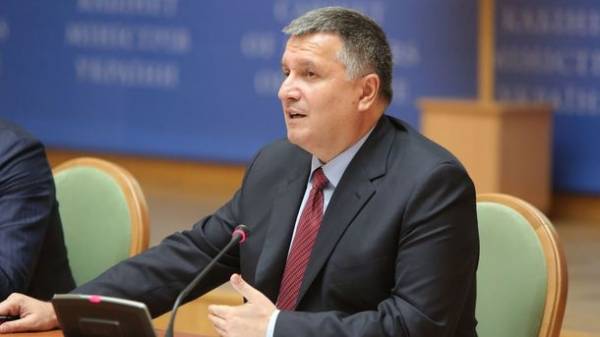 During a break through the state border of Ukraine the crime was committed against the foundations of statehood. This was at the briefing said the Minister of internal Affairs of Ukraine Arsen Avakov.
"The GPU and the interior Ministry recognizes events that happened yesterday at the border as state crime that is qualified by a number of articles" – said Avakov.
According to him, the qualification included disobeying the government, opposition to law enforcement officers, assault on a law enforcement and paramilitary structures, the organization of a breakthrough of the state border, organization of the crossing of persons, who were not allowed to cross the border of Ukraine.
He noted that a group of people organized a breakthrough of the state border of Ukraine, after the crowd of about 40 people from abroad, "including some foreigners."
"Yesterday, the same day border detachment, which controls the transmission Mayorskiy, were fired by the enemy almost the whole day," added the Minister.
Avakov added that under fire no one was hurt.
"At the same time at the other border crossing another frontier "shehyni" got attack in the back and injured 16 people – 5 guards and 11 police officers", – Avakov added.
SEE ALSO
Saakashvili will use to destabilize Ukraine – Tuk
As you know, September 10, at about 20:00 Saakashvili still managed to break into the territory of Ukraine, using the help of several hundred activists. The crowd, whose ranks were including people's deputies of Ukraine, broke through the ranks of guards at the checkpoint "shehyni" and had a policy in Ukraine.
In the course of events at "shehyni" injured 16 security officials. Police have opened a criminal case on the fact of breaking the boundaries of Saakashvili 332 under article "Illegal transportation of persons through the state border of Ukraine". Article provides imprisonment for the term from three till seven years.
Comments
comments