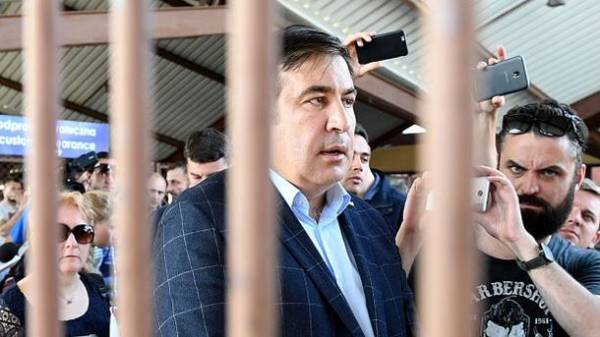 Ex-Governor of Odessa region Mikheil Saakashvili moves freely on the territory of Ukraine, while his breakthrough in the country are conducted necessary investigative actions. This was stated in comments to "BBC Ukraine" the representative of the Ministry of internal Affairs Artem Shevchenko.
"Now there are all the necessary investigative actions in accordance with the norms of the Criminal procedure code, in coordination with the Prosecutor's office with the required legal regulations," – said Shevchenko.
SEE ALSO
Lutsenko promises to prosecute the organizers of the illegal crossing of the border Saakashvili
According to him, the police investigate the actions of not only Saakashvili, but also all of the people involved in the breakthrough of the border on Sunday evening.
As you know, September 10, at about 20:00 Saakashvili still managed to break into the territory of Ukraine, using the help of several hundred activists. The crowd broke through the ranks of guards at the checkpoint "shehyni" and had a policy in Ukraine.
SEE ALSO
Breakthrough Saakashvili in Ukraine: the police opened a case
In the course of events at "shehyni" injured 11 security forces. The police have already made information on the fact of breaking the boundaries of Saakashvili in the Unified register of pre-judicial investigations under article 332 "Illegal transportation of persons through the state border of Ukraine". Article provides imprisonment for the term from three to seven years, if these actions committed on preliminary arrangement by group of persons.
Comments
comments