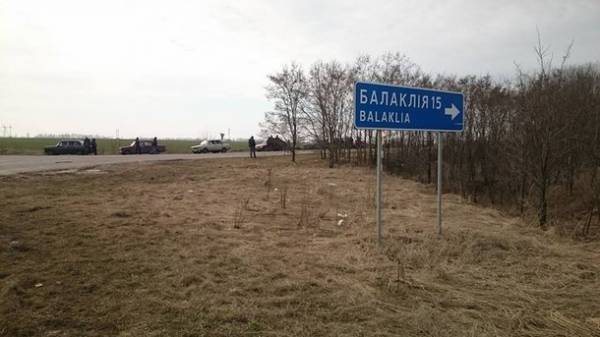 The state service for emergency situations said that in the current situation, the rescuers could not use aircraft to extinguish a fire at an ammunition depot in Balakleya in Kharkiv region, while involved in fire tanks.
The journalists said the Deputy head of the Department of emergency response Peter Korotynsky.
"Aviation cannot be applied in this situation. Ammo explode and scatter range of the dispersion of 0.5-1 km away, where firefighters used tanks from the Ministry of defence, there is a special team that has armored vehicles that can go in there and carry out the necessary work," he said.
See also: explosions shook the whole house, we quickly Packed up and left the residents of Blakley
Thus, the SES could not predict when will the elimination of fire.
As of 10:00 on the territory of a military warehouse, there are explosions of varying intensity.
We will remind, explosion followed by fire and a chain detonation of ammunition occurred at Ukraine's largest military warehouse near the city of Balakleya in Kharkiv region.
As of the morning on the territory of a military warehouse to continue the explosions. Of the possible affected area is the evacuation of the population — about 20 thousand people, informs the state service of Ukraine for emergency situations.
Rail service temporarily suspended. Also suspended flights of aircraft in the 40-kilometer zone from the place of fire.
Information on victims and destructions yet.
At 13:00 see the special edition of "Today" on channel "Ukraine" on the state of emergency in balakliia.
Comments
comments