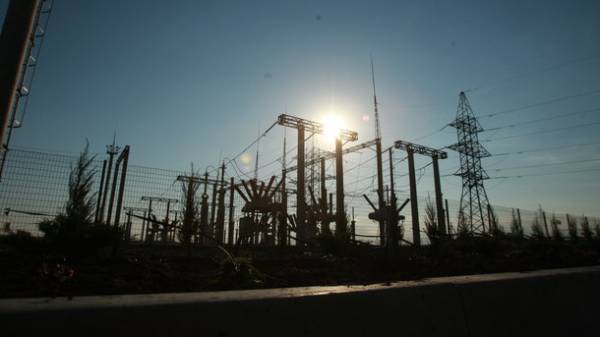 Ukraine can not supply electricity to enterprises in the occupied areas of the Luhansk region who are no longer under Ukrainian jurisdiction. This was on the sidelines of the II Ukrainian forum on defense and security, said the representative of Ukraine in the security subgroup of the Trilateral contact group Yevhen Marchuk.
"I think the decision is correct, though, and raised hysteria in Russia is not only the media, but at the highest levels. And this is understandable. And this was to be expected. Would look funny, when enterprises that were under our jurisdiction, went through our chamber of Commerce to sell their products abroad. And that would look funny: we supply the energy they produce, and these enterprises no longer have any relations with the Ukrainian budget. Secondly, there are humanitarian issues is also a discussion question, which supposedly speeds up the isolation of Donbass. Yes. But, not my decision. I would some of the nuances explained in advance. But the decision was made, I believe it is correct, Russia responded yesterday, I watched some of their evening programs, talk shows, has a lot of masterfully showed how they cut off the electricity during the birth of children, etc," said Yevhen Marchuk.
Recall, the national energy company "Ukrenergo" reported that from April 25 electricity supply on the territory of the astronomical clock stopped. The decision on the termination of the supply of electricity was made in connection with absence of payment for the delivered and consumed in uncontrolled territory electricity.
Comments
comments