The bride of Viktor Pavlik hinted at a secret wedding with the singer: "What lover, I'm his wife"
Today, 11:48
25-year-old Catherine Repacholi said the singer to her husband
Anastasia Ocheretnyuk
the editor of the Show business
Ukrainian singer Viktor Pavlik and his 25-year-old bride Catherine Repacova the pandemic coronavirus moved up the wedding, which was originally scheduled for June 10 in the river, the hometown of the bride. But now the lovers are moved up the wedding the middle of August this year.
Now, fans suspect that lovers secretly married. Fuel to the fire of speculation poured and the young bride – on the page in Instagram Catherine answered sharply enough subscribers in their comments that it should not call the beloved Victor Frankovitch.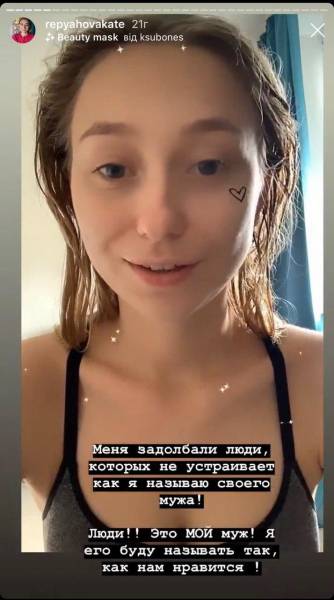 "I'm tired of people who don't like how I call my husband. People, this is my husband! And I'll call it the way I like it," wrote Catherine.
Later in Instastories Repacova posted a message a friend that makes fun of the media, calling Catherine's mistress Pavlik.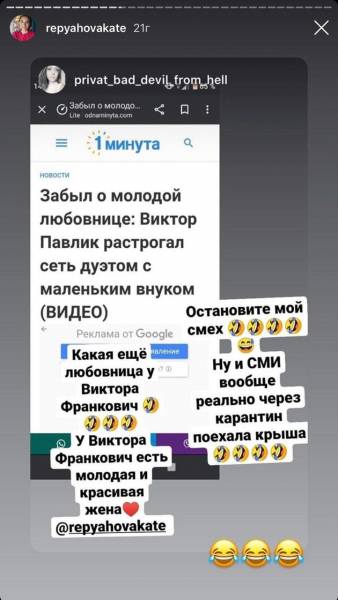 "What other lover Victor Francovich? He has a beautiful young wife," wrote a friend of the girl.
Earlier, the bride of Viktor Pavlik shared a fateful story of their acquaintance.
Comments
comments