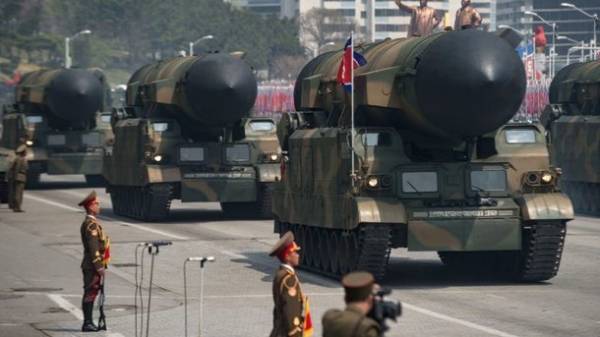 In North Korea believe that their strategic missiles can hit a target at any point of the globe, reports "Correspondent" with reference to the Central party newspaper "Rodong Sinmun".
"Strategic forces, the kPa is able anytime to strike at any point of the globe", − stated in the article.
The article also claim that out of a hundred launches, a hundred will be successful because high-speed mobile launchers North Korean missiles impossible to detect.
Recently, North Korea tested a new engine for an Intercontinental ballistic missile.
In turn, the private intelligence and analysis company Stratfor revealed that to date, North Korea will not be able to resist the US missile strikes, since their flight range is not enough to reach the North American continent.
Comments
comments