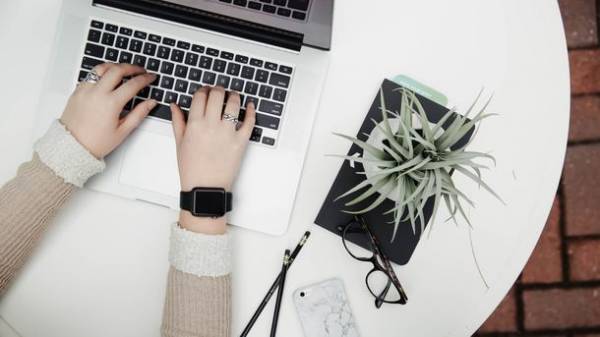 With the beginning of autumn traditionally starts a new business season and, therefore, should perk up and the labor market. "Today," found out what occupations are in demand by employers in the next three months, and who will pay the most.
JOBS. In a week the number of vacancies starts to increase rapidly. "10-20 September ends the period of mass vacations. And then begin a major growth as the number of proposals, and for applicants for a new job," says HR expert portal rabota.ua Tatyana Pashkina.
According to her, will build momentum for such professional spheres as production (laborers, porters, mechanics), trade (sales consultants, cashiers), marketing (sales managers, sales reps) and administrative personnel (messengers, drivers, secretaries). In addition, the fall in the labour market will become more sought after teachers and professors — many institutions traditionally in September to be understaffed. However, the increase in vacancies in these jobs will not last long.
"Given the trends of past years, the demand for these occupations will continue to grow until the end of October, then will start the decline," — said Pashkina. In addition, in September more will start to hire students and young people without work experience. Those come from the format of internships and seasonal jobs, determined by their schedule and start looking for work full-time or permanent part time. "Students need to respond to employers — sure Pashkina. Such applicants can expect an average of 5-7 thousand UAH rates in any field".
SALARIES. The specialists underline that salaries for in-demand occupations continue to grow slowly. Thus, according to the website rabota.ua average wages from January last year to September increased by almost 27%. However, this summer the salary practically has not changed. For example, today in the field of trade, sales consultants on average, promise all the same 5-7 thousand UAH per month, and in the spring. The better the situation has changed in sales.
"Salespeople" are now offering an average of 7 to 12 thousand UAH, but there are more jobs from foreign companies, has recently entered the Ukrainian market, — says the recruiter Alena Creating. — As a rule, there is a powerful social package, and the salary from 20 thousand UAH. But this requires experience of 5 years and knowledge of two foreign languages". But the salaries of administrative staff vary: secretaries can expect an average of 5-7 thousand UAH, assistant Manager — 10-11 thousand UAH, drivers for 8-10 thousand UAH, and freight forwarders — 7-9 thousand UAH.
JOB ABROAD. Continues growth in the number of vacancies for seasonal work in neighbouring countries. A lot of suggestions appears in Poland mainly the local company to call Ukrainians to harvest. Now there in the midst of gathering mushrooms and oyster mushrooms — per hour offer from 5 PLN (37 UAH).
But in Sweden and Finland Ukrainians call for berry in Spain — citrus. Salaries for this type of work will start from 20 to 50 thousand UAH per month, but not so easy, because the listed price is not a bet. "Good work in this line of work depend directly on labour productivity, as wages in such cases, piecework. How many boxes will collect so much money and earn", — told us Pashkina. Also actively looking for masons on construction sites in Germany, Czech Republic and the Netherlands. While employers willing to take students and promise to pay up to 50 thousand UAH per month.
Comments
comments