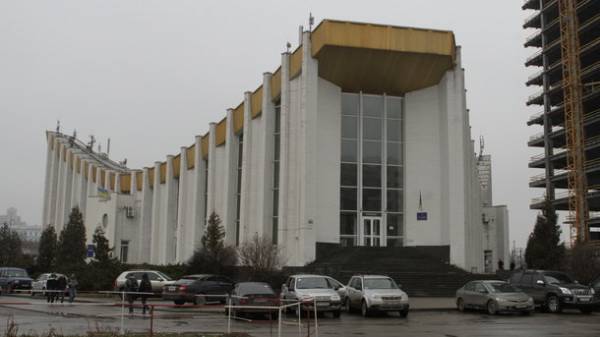 Ukraine gets rid of the queues for documents in electronic form is already available many types of services such as business registration, obtaining certificates and licenses, registration of state aid. The state Agency for e-government promise that before the end of the year, new services will emerge.
THAT WILL INTRODUCE. As told "Today" Deputy Chairman of the state Agency Alex Vyskov, the government program provides for the introduction until the end of 2018, nearly a hundred high-priority online services for individuals and businesses.
"We expect that from October this year, will open a number of new services: the registration of marriage, birth, primary registration of the new car, making grants to pay for zhilkomuslug, obtaining licenses for sale of alcoholic and tobacco products, the issuance of certificates of submitted Declaration and property, results for carriers of transport permits, — says Wiskup. — How it works, you can see the example of design of the state aid at child birth. One of the parents submits the application, putting the number of the certificate of birth and credit card number for money transfer. It passes online check in e-registry of civil status of Ministry of justice, and after 2-3 days, not 10 days or more, as it was listed a state aid".
Electronic processing eliminates as forgery of documents and direct contact of civil servant with the population.
WHAT WORKS. Now there are 30 of online services throughout Ukraine, and in the form of pilot projects. Through the Internet you can open a business (already used by 1500 entrepreneurs), to obtain permission for construction of buildings no higher than 4 floors (2600 issued permits), to obtain licenses and certificates. Individuals across the country can apply online help at birth, to enroll in e-list to receive internal and international passports. In Vinnytsia, Volyn and Donetsk regions, people can apply for subsidies for communal services. And in Kiev, Kiev and Odessa regions can submit online documents for marriage registration.
CONS. Vyskov recognizes that the use of e-services can only those who are able to work on the computer — technical advice is not provided. "The lack of consultation — is a serious obstacle to e-services become widespread, especially for grantees. Most of them are elderly people who find it difficult to cope with novelty. Also in the province is difficult because of weak Internet coverage," stated the expert Valentin Zemlyansky.
Comments
comments