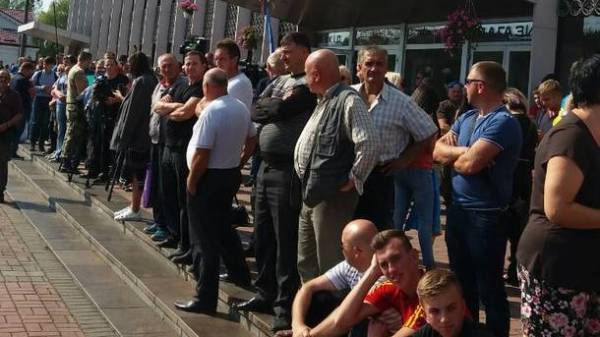 The passengers on the train "intercity", which is Mikheil Saakashvili, has offered to continue the trip any other way. The announcement was made in the cabin of the train.
In particular, passengers who wish to continue the trip, offered to sit in the bus that takes them to Ukraine where they will refund the cost of tickets.
In turn, being atmosphere the ex-Governor on the station Mostyska-2 ex-MP Anatoliy Hrytsenko called on people to disperse.
"There is nothing to wait – the train is not released," he said.
Recall that in late July, Mikheil Saakashvili was deprived of Ukrainian citizenship because of the provision of false information in the application for citizenship.
The former head of the Odessa regional state administration denies any wrongdoing and vowed to appeal the decision on deprivation of his Ukrainian passport.
At the beginning of September, Ukraine received from Georgia's request for the arrest and extradition of Saakashvili. In Georgia ex-President faces up to 11 years in prison on the four felony cases. He is suspected of involvement in the killing, raiding and misappropriating public funds. In turn, the Georgian ex-President says the criminal case was fabricated with the purpose of political persecution.
Comments
comments