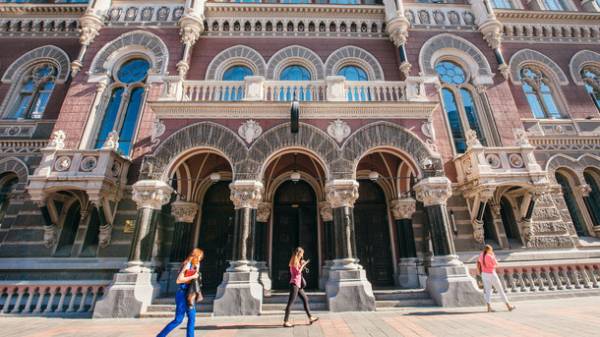 Two months ago, July 11, entered into force requirement of the National Bank of Ukraine (NBU) – all banks in the country to this date had to replenish the authorized capital minimum to 200 million UAH.
By 11 July there were 22 financial institutions that are unable to comply with the requirement of the NBU. This situation threatened these banks troubled status. After a month the two banks on the list – "New", "Gefest" – went bankrupt. Bank "Financial partner" refused a banking license.
12 banks on the list has completed the recapitalization to the present day.
On the morning of September 11, according to the Ministry, registered capital below 200 million UAH was still 7 banks:
– 120 million UAH;
Credit Optima Bank – 120 million UAH;
Ukrainian Bank of reconstruction and development – 120 million UAH
Polikombank over the last month increased its capital from 120,3 million UAH 145 million UAH, while UAH 200 million intends to increase the capital "up to the end of the year";
Alpari Bank – 122 million;
Ayboks Bank – 122,455 million;
"Portal" is 125 million UAH.
SEE ALSO
In Ukraine increased the share of non-performing loans
Earlier in the NBU reported that the capital increase failed "about ten Ukrainian banks". According to the NBU requirements banks that did not meet the conditions of capitalization, will be forced to either leave the market or merge with other financial institutions.
Comments
comments