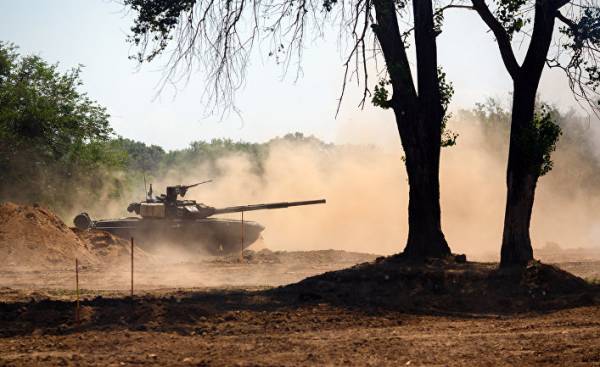 Russia has found a buyer for its modern main battle tank T-90MS in the middle East. However, although the Russian has apparently signed a contract that Moscow has not yet announced what the country has become a customer of its powerful new tank.
"In December, has signed a major contract with one of the countries of the Middle East. It is expected soon to sign another contract for this kind of production" — said Minister of industry and trade Denis Manturov in an interview with news Agency TASS.
The production of a new tank, which was created specifically for the export market, currently low rates. "We have now established small-scale production of these machines, — said the General Alexey Maslov. — Developed manufacturing processes that allow to increase the volumes of mass production".
Meanwhile, the Russians obviously learned well the lessons of the previous export supply and is now focused on improving the quality of after-sales service. However, it is unclear whether Moscow to fulfill its promises to improve the quality of technical support, which has become a major issue for those using machinery and equipment of Russian and Soviet production.
"We offer a full range of maintenance for the entire period of product life cycle, — said Maslov. Solutions can be implemented in stationary service centres and in the field. We plan to put a mobile monitoring points, for example, test machines, which enable us to fully diagnose and service the guns and the fire control system. Supplied also are exercise machines that are constantly improved".
Apparently, the Russians with their new tank will be a success on the export market. In addition to those buyers who have already given their agreement, Russia is expected to sign a new contract in the near future. "With a number of countries in the region, negotiations on this topic. However, to talk about the contract results is premature", — said Aleksey Frolkin, Deputy Director of the Federal service for military-technical cooperation of Russia.
Comments
comments