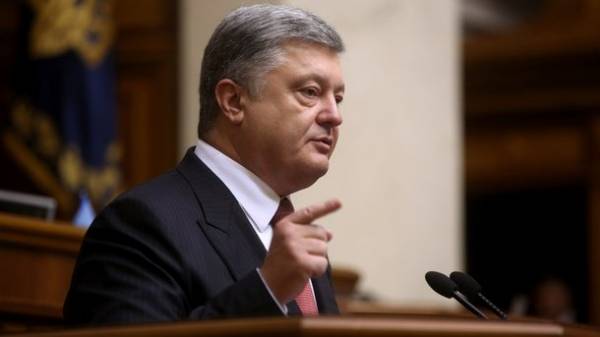 Ukraine along with the world will continue to fight for the release of unlawfully convicted in Russian Director Oleg Sentsov. The President of Ukraine Petro Poroshenko said in his message to the workers of cinematography on their professional holiday. The greeting text published on the website of the President.
"Grateful to the artists who by their works supported the invincible spirit of a nation open to the world the courage, honor and dignity of Ukrainians, their desire to live in a free and fair state. Let's give a special word of welcome to Oleg Sentsov. Ukraine along with the world will continue to fight for his freedom," said Poroshenko.
In addition, the President wished the filmmakers good health, inspiration and fulfillment.
We will remind, the Director Sentsov, activist Oleksandr Kolchenko was detained by employees of FSB of the Russian Federation in the occupied Crimea in the spring of 2014. They were transported to Russia, where he was tried on trumped-up charges of organizing terrorist attacks and arson of party offices on the Peninsula. Both pleaded not guilty.
In December 2014 the Prosecutor General of Russia stated that Sentsov and Kolchenko are Russian citizens, because after the annexation of the Peninsula, they expressed no desire to maintain another citizenship.
At the same time, Parliament Commissioner for human rights Valeria Lutkovska said that Sentsov and Kolchenko are actually imposed Russian citizenship automatically, like most residents of the Crimea, and to abandon it for one month they, being in prison, could not.
A Russian court on 25 August 2015 announced the sentence Sentsov and Kolchenko, condemning them to 20 and 10 years imprisonment respectively.
The Ministry of justice of Ukraine addressed a request to Russia on the transfer of Sentsov and Kolchenko as citizens of Ukraine.
21 Oct 2016 Russia refused the transfer of Sentsov and Kolchenko Ukraine.
Comments
comments