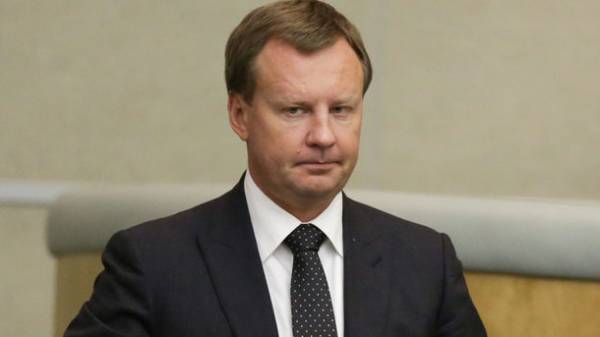 Currently the investigators have two versions of the murder of the former Deputy of the state Duma of the Russian Federation Denis Boronenkov. This was announced by Prosecutor General of Ukraine Yuriy Lutsenko.
The head of the GPU said that Voronenkov worked in the Federal service combating drugs and smuggling, the Russian Federation, he received a special military rank of Colonel.As a result of its investigations were dismissed a few dozen generals of the FSB, in particular the man who later took the post of head of the security service of Rosneft, headed by Igor Sechin – people who have close to President Vladimir Putin.
"At this point, prior to the version of murder because of the testimony in the case of Yanukovych, so the version of murder because of the case of smuggling of FSB of the Russian Federation under the guise of the President of the Russian Federation", – said Lutsenko.
According to him, both these versions will be worked out in the course of the investigation, which was transferred from the national police to the Prosecutor's office of Kiev. In charge of the investigation of the Kiev Prosecutor General Pavel Kononenko.
As reported today in Kiev in the shooting death of a former member of the Russian state Duma Denis Voronenkov, who took Ukrainian citizenship and testified against fugitive President Viktor Yanukovych.
It is known that the killer Boronenkov was arrested as a result of injuries after a shooting.
It is noteworthy that Voronenkov died on the anniversary of the death of former Russian oligarch Boris Berezovsky. President Petro Poroshenko called the killing of Boronenkov act of state terrorism by Russia.
Comments
comments