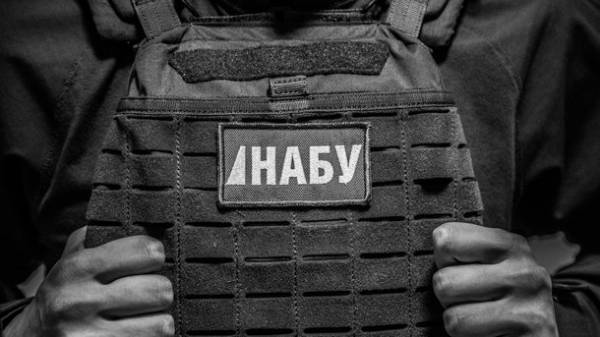 Detectives of the National anti-corruption Bureau on 8 September detained three people on suspicion of misappropriation and legalization of more than 40 million UAH of the state-owned enterprises "ukrhimtransammiak".
About it reports a press-service of NABOO.
As noted, on the same day they reported about suspicion.
In particular, the acting Director of state enterprise "ukrhimtransammiak" suspected of committing a crime under part 5 of article 191 ("Assignment, waste of property or taking to them by abuse of official position").
Two managers of private enterprises involved, according to investigators, in the scheme of GP appropriation of funds and their further legalization is suspected of a crime prescribed by part 5 of article 191, part 3 of article 209 of the criminal code of Ukraine.
SEE ALSO
GPU conducts searches in the "Ukrzaliznytsia"
According to investigators, in 2014, these persons entered into a criminal conspiracy to seize funds that were intended for performance of works on technical re-equipment of local systems of warning of the population living in 2,5 km zone from the axis of Ukrainian section of main ammonia pipeline "Tolyatti-Odessa".
As found by the detectives, the bulk of the funds were paid on a prepayment basis to accounts controlled enterprises, and then used by the suspects for their own needs.
"Now continue the searches in the administrative buildings "Ukrhimtransammiak", office buildings of private companies are carried out other urgent investigative actions aimed at collecting additional evidence and identify other possible participants of criminal scheme," – stated in the message.
SEE ALSO
The GPU is investigating a case of embezzlement in "Motor Sich": the searches yielded results
"The NAB investigators and prosecutors SAP will seek election as the detainee of a measure of restraint in form of detention with alternative collateral in the amount of 13.6 million each," – the press-service.
It is noted that the investigation of these facts, the detectives NAB began in February 2016.
As reported, the PGO searched the Kyiv office of an agricultural holding, the largest sugar producer in Ukraine.
Comments
comments