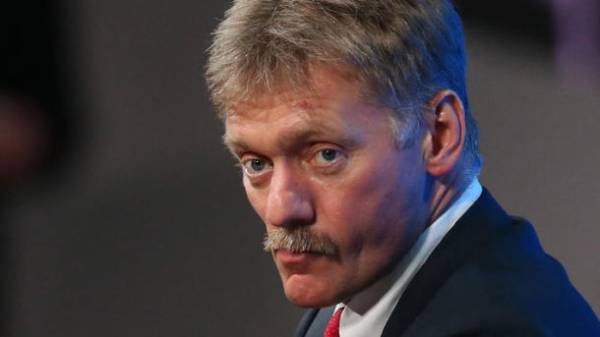 Press Secretary of the President of Russia Vladimir Putin Dmitry Peskov has criticized American society, the media and official Washington in "hysterics" because of likely RF interference in the presidential elections held in the United States last year, reports CNN.
"All this hysteria in the public opinion, hysteria in official Washington, the hysteria in American media, it all does a lot of damage to the future of our bilateral relations", – said Peskov.
He described the situation in the United States, "emotional extremism in an attempt to make Russia a toxic country."
Peskov said that "unbelievable" that such a strong nation like the United States, afraid that an external force can affect its political history and government.
An earlier edition of the Washington Post wrote that Russia has become a time bomb for the officials of the administration of President trump. "It is important to remember that much is still unknown about all this scandal, in particular, the contacts of the officials of the election headquarters of trump and his advisers with the Russians, the article says. – Undoubtedly, these contacts were. Some of them look routine, but the circumstances and content of these contacts is not fully known. They may little or nothing to clarify – and may clarify something significant," – said in the message.
Comments
comments