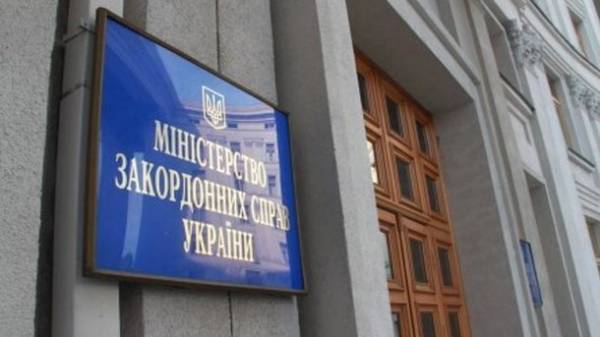 The Ministry of foreign Affairs of Ukraine expresses its strong protest to the Russian side in connection with the groundless detention of 25 August 2017 19-year-old citizen of Ukraine Pavel Mushroom and its content in the detention center in Krasnodar, Russia. This is stated in the statement of the MFA of Ukraine.
"The Ministry strongly condemns the persecution by the Russian authorities of Ukrainian citizens in Russia and abroad, unfounded detention of Ukrainians, a violation of their right to a fair trial and conviction on trumped-up politically motivated cases. Extremely unacceptable is a systematic practice of violations by the Russian party of the provisions of the consular Convention between Ukraine and the Russian Federation for timely informing about the detention of Ukrainian citizens (within 3 days from the moment of arrest) or violation of the right Consul of Ukraine to visit a detainee or prisoner compatriots," – said in a statement.
SEE ALSO
The disappearance of Ukrainian Mushroom in Belarus: new details
As noted, in the case of detention of Pavel Grib message FSB from 25 August 2017 was sent to the General Consulate of Ukraine in Rostov-on-don registered mail only on August 31 and entered in the Consulate September 7 – 14 days after arrest.
"The Ministry of foreign Affairs of Ukraine demands from the Russian side urgent provide Ukrainian consuls to the detained citizen of Ukraine Pavel Mushroom, to provide comprehensive information about the place, causes and circumstances of his detention, conditions of detention and ensure his immediate return to Ukraine", – said in a statement.
Earlier it was reported that the missing in Belarus, the son of a Ukrainian officer Paul Mushroom is in a detention center in Krasnodar on charges of terrorism.
Comments
comments