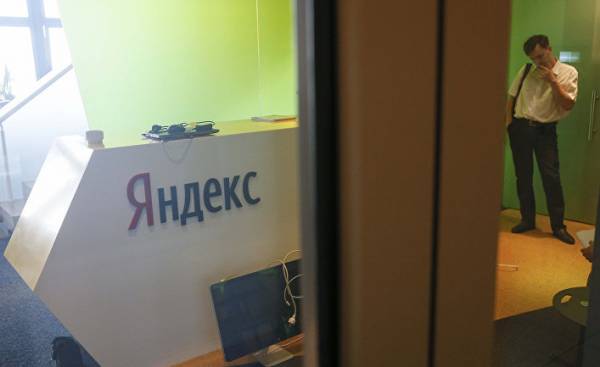 In the offices of Yandex in Kiev and Odessa are searched with the participation of SBU, reports AIN.ua with reference to the statement of the head of the press service of "Yandex" Asya Melkumova.
"In our offices in Kiev and Odessa are now the representatives of the security Service of Ukraine. Information on the causes of the current activities of the SBU are not yet available. Our offices already left for the lawyers. In the framework of legal procedures, we are ready to provide authorities with the necessary information,"" she said.
As reported Markeitng Challenge, this information publication confirmed the speaker of SBU Elena Gitlyanskaya, According to her, the search is carried out on the basis 111 of the Criminal code of Ukraine — "high treason". Searches Gitlyanskaya later confirmed in Facebook.
Recall President of Ukraine Petro Poroshenko by his decree of may 15, enacted the NSDC decision of 28 April 2017 "On the use of personal special economic and other restrictive measures (sanctions)".
The updated list of the entities to which penalties shall be imposed, made, in particular, OOO "Yandex", LTD "Mail.RU Ukraine" and many other well-known Russian company. The document actually prohibits in Ukraine, the activities of the Russian Internet services, as well as the largest Russian-speaking social networks — "Vkontakte" and "Classmates". The ban will be valid for three years.
Comments
comments