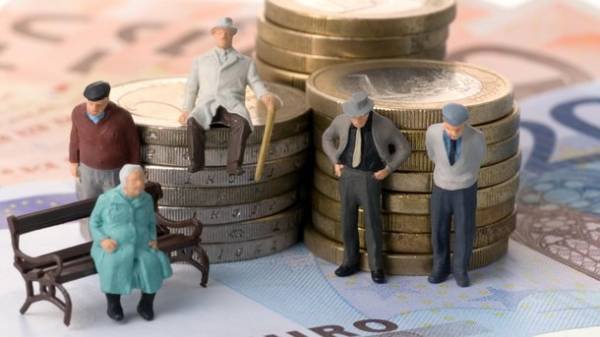 The bill on pension reform involves increasing the insurance period to 35 years for 10-year period. This was announced during the hour of questions to the government in the Verkhovna Rada, the Minister of social policy Andrei Reva.
"We offer a 10-year transition. 1 January 2018 the insurance period for the pension at age 60 will be 25 years. 35 years and up we'll go the next 10 years. And a balanced budget (the Pension Fund – Ed.) we can only attain at the end of this period," said Reva.
We will remind, on July 13 , the Verkhovna Rada adopted in first reading the government bill No. 6614, which gives the start of the pension reform.
The government's draft pension reform does not directly increase the retirement age, but introduces requirements for the insurance period. For retirement at age 60 will need to have 25 years of experience. If you experience 15 – 25 years of retirement will be to go in 63 years, less than 15 years – 65 years. People who have no insurance experience, can apply for social assistance upon reaching the age of 63. The amount of assistance will be determined on the basis of the family income of the pensioner.
The reform also cancels the appointment of civil servants pension for years of service and enters a single formula for calculating pensions, which binds it to the volume of contributions to the Pension Fund for life.
In the framework of the pension reform is planned from 1 October this year to increase pensions, and to abolish the taxation of pensions to working pensioners.
Comments
comments