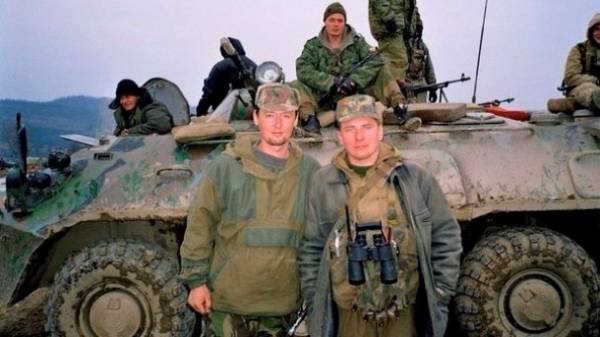 One of the key witnesses in the destruction of the Malaysian "Boeing 777" MH17 aveiras GRU Colonel of the Russian Federation, member of the "Council of commanders of Volunteer Union of Donbass" Vasily Geranin, was detained in Moscow on 10 may this year, according to the InformNapalm.
As noted by the volunteers, the characteristics of detention Geranina point for the implementation of the FSB special operation to sweep and isolation of witnesses of a terrorist act (destruction of aircraft).
"It was reported that the reason for the detention was that the Geranin, allegedly carrying in his car with shrapnel ammunition for the 40 mm underbarrel grenade launcher GP-25. After detention at the place of residence Geranina searched further and found several firearms. In the detention and searches were employees of traffic police and the police, but the re-enactment and the method of detention similar to the planned FSB operation. At the moment the detainee is under investigation in prison. It is known that from the GRU of the Russian Federation fired him retroactively," reads the website.
This information is partially confirmed by the ex-leader of fighters Igor Girkin.

According to the information of the volunteer community, in early March 2014 Colonel Geranin personally arrived in the Crimea, and took an active part in the annexation of the Ukrainian Peninsula by Russia. The Colonel also interesting because according to the SBU, he personally oversaw the militant Igor Bezler ("Demon") during the period of his stay in the Donbass. July 20, 2014 SBU published an intercepted report of Butler Basil Geranio of downed aircraft MH17. Thus, it is one of the key witnesses in the case of a Russian attack against the international community.
Recall, the international independent group Bellingcat published a report on Sergey Dubinsky (call "Gloomy"), which, according to her, was responsible for the delivery to the Donetsk region the rocket complex "Buk".
As it became known today, the suspects in the collapse of the Malaysian "Boeing" will be tried in the Netherlands.
Comments
comments