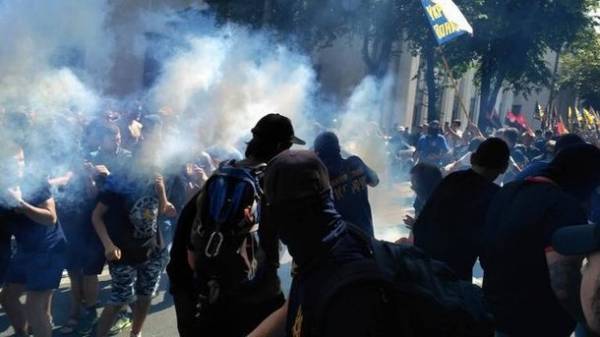 Under walls of the Verkhovna Rada there was a skirmish between the assembled activists, and law enforcement. The corresponding video published on the page "Auto Euro Power" in Facebook.
So, today owners of cars with foreign license plates gathered under the Ukrainian Parliament at the rally.
SEE ALSO
Protest closures in Kiev: what do the activists and how to respond in social networks
At some point in the course went smoke bombs and began clashes with police officers.
Yesterday the owners of cars with Euronorm demanded that the Parliament has reduced the cost of customs clearance of foreign cars and made it available to all Ukrainians. The protesters said they were not going to end the protest until, until the lawmakers listen to their requirements.
Hrushevskoho street was blocked from European square to the Supreme Rada.
Comments
comments