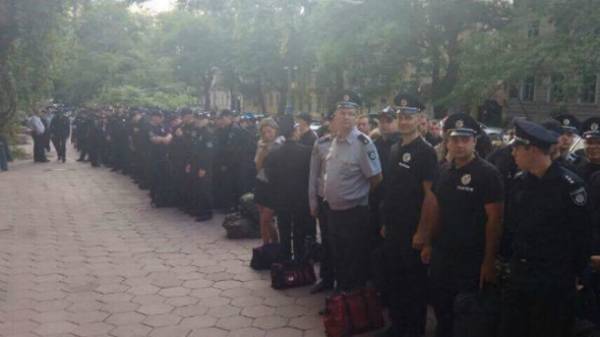 Today police launched a nationwide operation to combat illicit arms trafficking. This was announced by first Deputy head of the National police of Ukraine, head of the criminal police Vyacheslav Abroskin, reports the press service of the Ministry.
He noted that the main purpose of operations is to combat illegal arms trafficking throughout the country, including the cessation of its diversion from the territory of the antiterrorist operation.
"Only last night, the police seized 25 firearms, about two thousand of ammunition and six bombs. Therefore, we strengthen their work on combating the proliferation of weapons, to protect each Ukrainian", ‑ said Vyacheslav Abroskin.
SEE ALSO
In Zaporozhye soldier-the contract employee was selling weapons and ammunition
The operation started from the Odessa region, where today, at 5 a.m., the personnel of the regional police was alerted. From today and until further notice, employees of regional police units will work in the strengthened mode of service. Further, in all regions of Ukraine will be strengthened the work on suppression of illegal arms trafficking.
As noted, since the beginning of 2017 were seized about 1.4 thousand units of firearms, grenades, 916, 21 explosive device and more than 120 thousand rounds.
Earlier it was reported thatBU was detained arms dealer from the area ATO.
Comments
comments