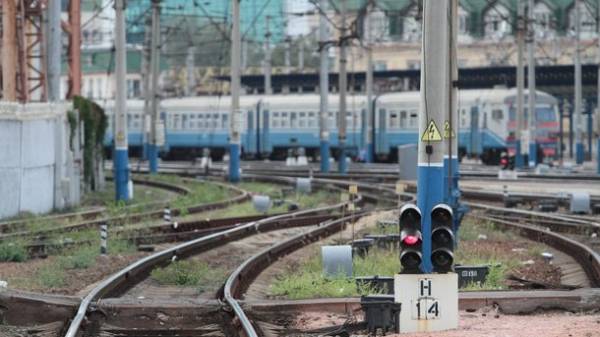 The General Prosecutor of Ukraine conducted the search in the building of PJSC "Ukrzaliznytsia" to commit the theft of large sums of money belonging to the PAO. This was announced by the Deputy chief of Department of the procedural management of Prosecutor's office Alexander Tsilyurik.
"Now the building of "Ukrzaliznytsia" employees of the GPU investigations are carried out, is searched with the goal of pursuing criminal offences relating to the misappropriation of funds by PAO in especially large sizes. One of the leaders of the locomotive announced a suspicion, however, as it is not present, the notice of suspicion given to one of the Board members," he said, Tsilurik.
He said that in criminal proceedings are examined in the theft of hundreds of millions UAH, and in the framework of the above declared suspicion the sum of 12 million UAH.
He also said that the suspicion put forward by one of the deputies of the Department of locomotive facilities, however, didn't leave a name.
"The episode, which brought suspicion, were purchased with the assistance of the head of the specified legal entity the products of improper quality, which could not be used in repair of rolling stock" – said Siluric, adding that these purchases occurred in the years 2015-16.
According to him, in the absence of the suspect as he left in urgent business trip, members of the Board of PJSC presented to the agenda the necessity to appear suspect to the Prosecutor General, which will be further investigations.
He also noted that "Ukrzaliznytsya" and the head of the management Board Wojciech Balczun assist an investigation: provide the required documents and do not create any obstacles.
Recall, the Cabinet in the coming weeks to take a decision: to leave or to dismiss the head of "Ukrzaliznytsya" Adalbert Balcona.
Comments
comments