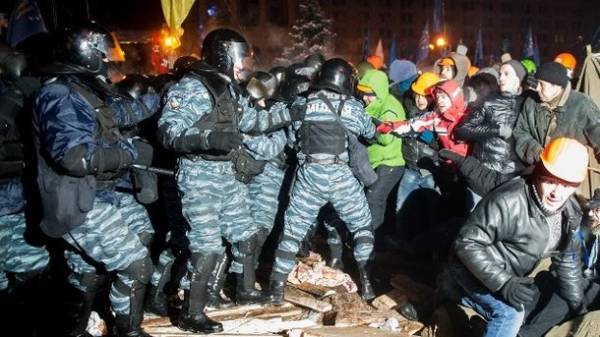 The Prosecutor General of Russia confirmed their stay in the country 16 ex-employees of division "the Golden eagle, but they refused to give. About this informed the head of the Department of special investigations of the General Prosecutor of Ukraine (GPU) Sergey Gorbatyuk.
"16 (ex-Berkut officers) of them are found, that is, the General Prosecutor of the Russian Federation confirmed their stay. However, 14 of those granted Russian citizenship. And they refused to extradite them. Two got the right to temporary asylum on this basis is also denied," – said Gorbatyuk.
Mr. Yan recalled that 21 ex-"berkutovets" is wanted.
We will remind, earlier the court released from custody the ex-"berkutovets", a suspect in the shooting of the Maidan. Thus, the court of Kiev changed a measure of restraint former employee of the Kharkov of the disbanded special forces "Berkut" Vitaly Goncharenko from detention to house arrest.
According to the Gorbatyuk, the court found sufficient grounds to arrest the risk of escape, three of the alleged murders and attacks on journalists.
Comments
comments