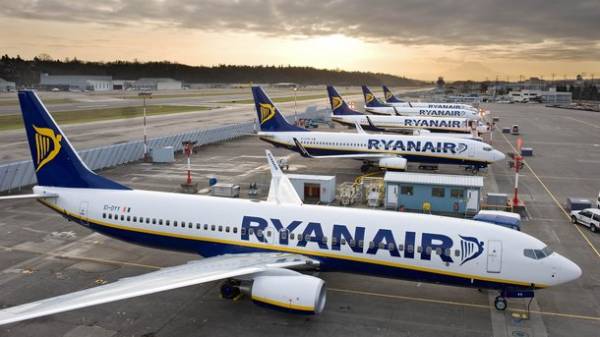 Budget airline Ryanair said that many of her clients will not be able to take in the plane two pieces of hand baggage, writes the BBC.
The carrier said that passengers no priority boarding should be free to take the second piece of Luggage at the entrance to the landing.
At the same time, Ryanair will reduce the minimum rear Assembly from 35 to 25 euros and increase the minimum rate paid Luggage from 15 to 20 kg.
According to the company, these changes will be effective from Nov.
Earlier, the airline said it became a victim of his own kindness after free passengers allowed to take on Board the second piece of Luggage. For abuse of such practices on the part of the passengers had any flight delays, noted in the company.
Recall, as stated by the Minister of infrastructure Vladimir Omelian, the low-cost airline Ryanair will begin to fly in "Borispol" in 2018. According to the official, negotiations with the airline continue. As you know, on 10 July, Ryanair said the refusal to fly to Ukraine. The airline has not agreed with the airport "Borispol" about discounts and working conditions. While Ryanair has cancelled the flights to Lviv.
Comments
comments