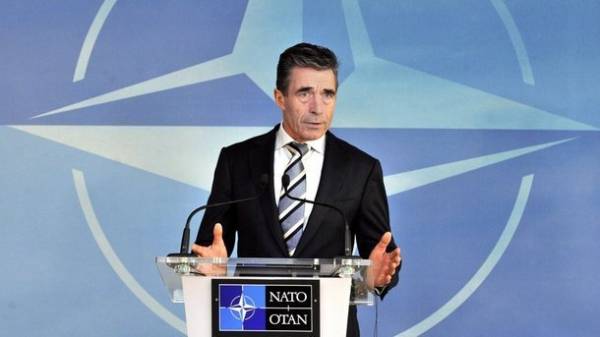 Former NATO Secretary General Anders Fogh Rasmussen believes that the peacekeepers in the Donbass should be on the Ukrainian-Russian border, and not only on the demarcation line. About this he wrote on Twitter.
According to him, it is not clear what is behind the initiative of Putin on the introduction of peacekeepers – the resolution of the conflict or ploy for legitimization of the Russian troops in the Donbas under the guise of "blue helmets".
SEE ALSO
In Germany again supported the idea of Putin on Donbas
In addition, he believes that peacekeepers should stand on the Russian-Ukrainian border.
"Peacekeepers have to cover the Russian-Ukrainian border, not only the contact line. The protection of the OSCE is important, but we need a broader mandate (for peacekeepers – ed.). The devil is in the proposal of Russia is definitely in the details," – wrote Rasmussen.
We will remind, yesterday the President of Russia Vladimir Putin said that he supports the presence of UN peacekeepers in the Donbass, and called a number of conditions which have already sharply criticized in Ukraine.
As was stated by the permanent representative of Ukraine to the United Nations Volodymyr Yelchenko, the UN peacekeeping mission in the case of the introduction in the Donbass should be located on the Russian-Ukrainian borderand the participation of representatives of Russia excluded.
It in the state Duma of the Russian Federation said his disagreement.
Comments
comments