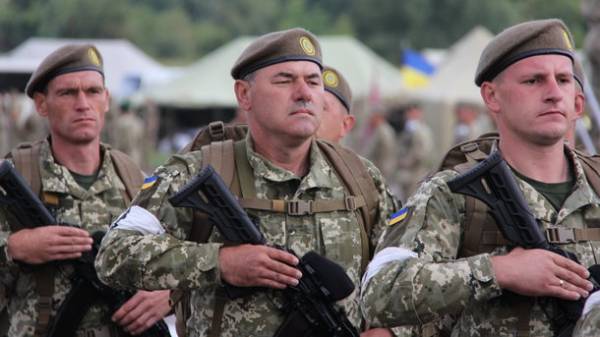 International exercise Rapid Trident-2017 will be held in the Lviv region from 11 to 23 September. About it reports a press-service of the Ministry of defense of Ukraine.
"From 11 to 23 September at the International centre for peacekeeping and security (MCMB) of the National Academy of Ground forces named after Hetman Petro Sahaidachny (the village of Starychi, Yavorivskiy district, Lviv region) will be held the Ukrainian-American command post exercise involving troops "Rapid Trident – 2017", – said in the Ministry.
SEE ALSO
Ukraine and the United States will conduct an observation flight over Belarus and Russia
According to the report, participation in the exercises will take more than 2.5 thousand military personnel from nearly a dozen countries.
"West-2017" joint doctrine of the Armed forces of Russia and Belarus, scheduled for the period from 14 to 20 September this year. According to official data of the Russian Federation, the exercise will be attended by up to 13 thousand troops, according to Western analysts, up to 100 thousand.
The Ukrainian military leadership has repeatedly stressed that the upcoming exercises can serve as a cover for more aggressive actions from the Russian side.
Exercises "West-2013" allowed Russia to prepare for the annexation of Crimea, and "West-2009" – resulted in the testing of a nuclear strike on Warsaw.
The Kremlin insists that the scripts that are reproduced in these exercises are purely defensive. NATO, in turn, in anticipation of the exercise actively increasing its military presence in the Baltic region.
Comments
comments