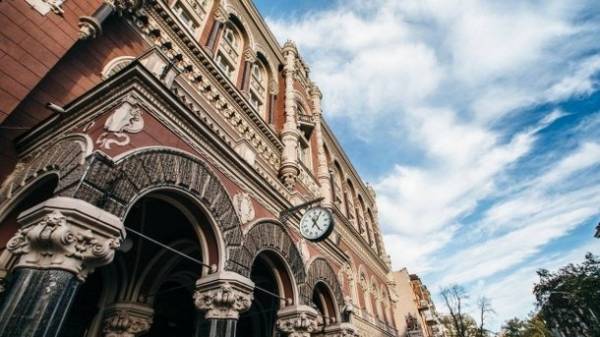 The national Bank of Ukraine (NBU) belong to the category of insolvent Bank "New". This was reported by the press service of the NBU.
"The amount of regulatory capital of PJSC "JSCB "New" 12 July 2017 was less than one-third of the minimum level. Thus, in accordance with paragraph 2 of article 76 of the law of Ukraine "On banks and banking activity" the national Bank shall take a decision on the Bank becoming insolvent", – explained his decision in the national Bank.
 
National Bank notes that 99% of all depositors "New", that is, about 3 thousand people will receive their deposits in full, as their size does not exceed guaranteed by the Deposit guarantee Fund of individuals (fgvfl) the amount of 200 thousand UAH. Customers with large volumes of deposits will get them within the amount guaranteed by the Fund. The Fund will pay about 36 million UAH.
See also: NBU found suspicious transactions in banks of Ukraine 22
As you know, the key shareholder (18,33%) is the state enterprise design Bureau "southern" them. Yangel.
We will remind, earlier the national Bank estimated that government spending on overcoming the consequences of the experience of three years of the banking crisis amounted to about 14% of GDP. In the course of cleaning of the banking system since the beginning of 2014, the national Bank of Ukraine adopted a decision on the withdrawal from the market of more than 90 banks. During this period, the DGF paid to depositors of insolvent banks over 80 billion UAH of compensation for deposits.
Comments
comments