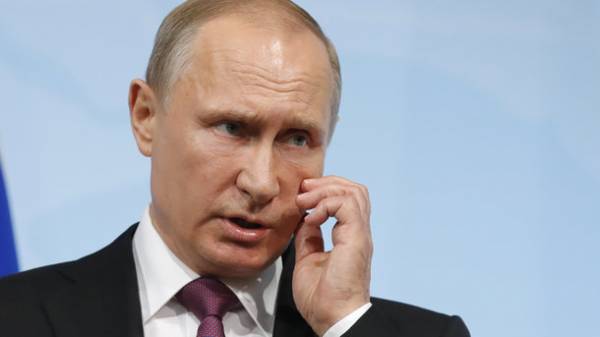 The statement of Russian President Vladimir Putin that the peacekeeping mission in the Donbass can only be placed on the line of contact is unacceptable for Kiev. This is stated in the statement of the MFA of Ukraine.
"Published in mass media information about the statement of the President of the Russian Federation testifies to yet another attempt of Russia as parties to the conflict to submit to the aggression of inner-Ukrainian conflict and distort the very idea and purpose of the peacekeeping operation that will serve to achieve the main goal – to establish sustainable peace in the Donbas and the restoration of the territorial integrity of Ukraine", – said in a statement.
The foreign Ministry also stressed that Ukraine as a consistent advocate for the deployment of the UN peacekeeping operation in the Donbas are ready to work on this issue
"In this regard, the permanent mission of Ukraine in new York was instructed to hold consultations with delegations in the UN security Council," – said in a statement.
SEE ALSO
Poroshenko responded harshly to Putin peacekeepers in the Donbas
"In the case of a decision on the introduction of peacekeeping operations (PKOs), there can be no question of the presence of military or other personnel of the aggressor party in the territory of Ukraine under the guise of peacekeepers, as that would be contrary to the basic principles of UN peacekeeping… there can be no question of obtaining consent to conduct PKOs from illegal armed groups operating in the territory IDLO with the support, funding and logistical support from the Russian Federation", – said in a statement.
The foreign Ministry also recalled that in March 2015 President of Ukraine Petro Poroshenko officially sent to the UN Secretary General and Chairman of the UN security Council's appeal for the deployment on the territory of Donbass peacekeeping operation under UN auspices.
"Since then, Russia as a state aggressor constantly sabotaged the proposals of Ukraine, refusing to consider our appeal to the UN security Council and even arguing, as it was in June of 2016 that Ukraine appealed to the security Council", – is spoken in the message.
Earlier the President of Russia Vladimir Putin said that he supports the presence of UN peacekeepers in the Donbass, however, they must reside only on the boundary line.
Comments
comments