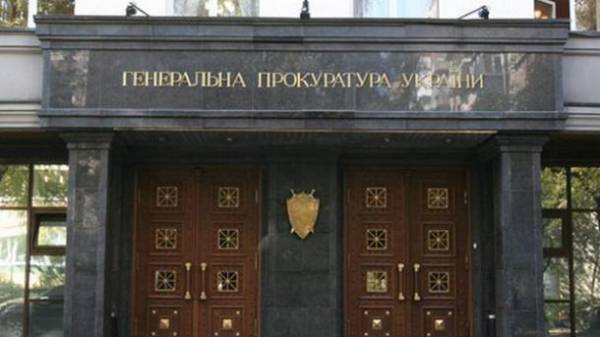 The Deputy of the Cherkassk regional Council from the Radical party is reported about suspicion in assignment of the property complex of the state enterprise value of almost 55 million UAH.
About this on his page in Facebook reported the press Secretary of the Prosecutor General Larisa Sargan.
"While the "radical" leader goes to the interrogations in NABOO, the "radical" deputies of the regional Council in Cherkasy region reported about suspicion under part 5 of article 191 of the criminal code of Ukraine. The investigation established that last for 2008-2013, being the managing Director of the rehabilitation DPSP "Tal" hook "Bread of Ukraine", without the consent of the owner of the property to the Cabinet of Ministers of Ukraine, without an independent evaluation, at a lower cost sold the assets of state-owned enterprises to commercial structures, whose founder was himself or his relatives. Thus illegally in possession of a complete property complex of the state enterprise value of almost 55 million UAH", – said the Gar.
Currently brought in court the petition for election to the suspect of a measure of restraint – detention, she added.
Note that Sargan did not specify the name of the Deputy of the Cherkassk regional Council.
According to the website of the regional Council, in 2005-2010 the Director of GP SAC "Bread of Ukraine" DPSP "Tal" was the Deputy of Cherkassy regional Council Aleksandr Korotkov (since 2010 – General Director of the CCP "Tal").
We will remind, on April 25, the interrogation of the head of the Radical party of Oleh Lyashko in the criminal proceedings against him on suspicion of a possible illicit enrichment.
By results of processing of media materials in eRDR included information on the fact of acquisition by the person authorized to perform state functions — people's Deputy of Ukraine in property assets in a significant amount on signs of the crime provided by part 3 of article 368-2 of the Criminal code of Ukraine.
Earlier media wrote about the acquisition Lyashko house with an area of 550 square meters and two land plots with a total area of 0.6 hectares and worth UAH 15 million in the town of Kozyn, Kyiv region.
Comments
comments