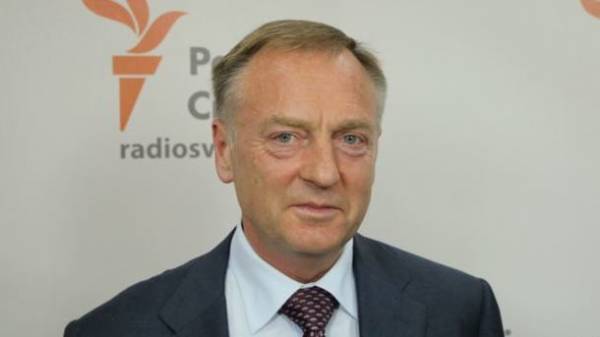 Changes to the Constitution was not a violation, and the execution of functional responsibilities. This was said by the former Minister of justice Oleksandr Lavrynovych, according to "112 Ukraine".
"What are the questions about the violations, if it was a pure implementation of functional responsibilities, which are in no way involved in the subject matter? Changes to the Constitution made in the Parliament, the procedure of their adoption are described. The Ministry of justice publishes all the decisions of the constitutional court is a duty," he said.
Lavrynovych also commented on changes to the Constitution in 2010.
"The constitutional court does not return anything, it ruled unconstitutional the law that amended the Constitution in December 2004. Almost all political forces, which at that time was initiated the repeal of the law as a violation of the procedure of amending the Constitution… it is very necessary for any crime Yanukovych, that it was somehow justified," – said Lavrynovych.
SEE ALSO
In court, read a letter from Yanukovych to Putin to send troops
Earlier, Prosecutor General Yury Lutsenko reported that the ex-President Viktor Yanukovych and ex-Minister of justice Oleksandr Lavrynovych informed about suspicion of having committed jointly with others the seizure of state power, including through the adoption of measures on illegal, without a decision of the Verkhovna Rada of Ukraine to change the Constitution of Ukraine by means of entry in the Unified state register of legal acts of the text of the Constitution of Ukraine of 1996 and its official publication.
We will remind, in 2004 the Verkhovna Rada adopted amendments to the Constitution, which Ukraine from a presidential-parliamentary became a parliamentary-presidential Republic. In 2010 the constitutional court of Ukraine has returned the country to a presidential-parliamentary form of government, returning to the President some of the lost after the constitutional reform of 2004 powers.
Comments
comments