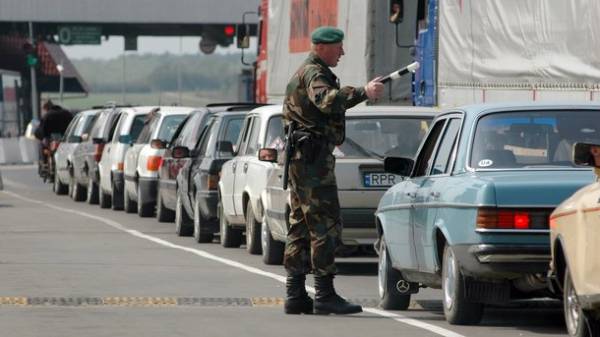 In 2018 on the Ukrainian-Polish border will be four additional border crossings. About the speaker of the Verkhovna Rada Andrew Parubiy said after bilateral talks with Marshal of Polish Sejm Marek Kuczynski, held in the framework of 27-th Economic forum in Krynica-zdrój.
"We discussed the issue of cooperation at the border. The main problem, which is today in the communication of Ukrainians with the EU – a small number of transitions. Kuchinsky very aptly said during our last meeting in Truskavets, Poland with Germany on the eve of a visa-free regime had 5-6 times more transitions than is today Ukraine with the EU. So we worked out a very specific plan that in 2018 we were able to open only Poland 4 new crossings: two in Lviv, one in Volyn and Transcarpathia", – said the speaker of the Parliament.
SEE ALSO
"Polish Davos": Ukraine the focus of economic forum in Krynica
According to him, in Transcarpathia the difficulty is that in place of the planned construction of the subway is a national Park, therefore, the parties speak to this transition could be walking, possibly Cycling, travel.
"Two of the transition needs to be restored is already on the Ukrainian side, it is our personal agenda. We agreed to before this idea through the budgets of the two countries in October to make a total detour of the border of the Ukraine-EU to actually look at the condition of all our transitions, what are the difficulties. To both Ukraine and Poland have managed to the budget in 2018 to include the necessary funds for the construction of infrastructure, i.e., the entrances to these passages, roads and construction themselves transitions". – said the speaker of the Ukrainian Parliament.
SEE ALSO
Passport scandal in Poland and Ukraine: paruby made a statement
"I can no exaggeration to say that the number of Ukrainian citizens who leave the EU and return from the EU significantly increased after the introduction of visa-free regime. Therefore, it is extremely important extension of the two customs crossings – Rava-Russian, Krakovets and – where needs to be expanded road. And, of course, the construction of new crossings," concluded Parubiy.
Comments
comments