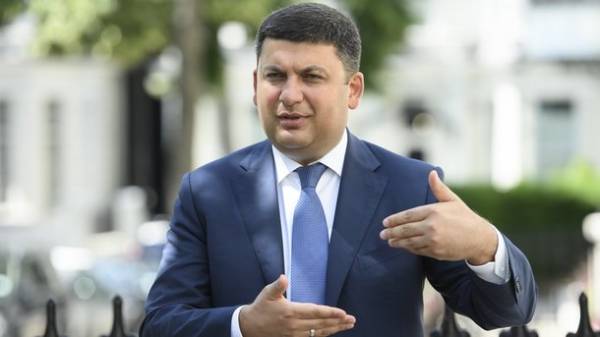 The price of natural gas in Ukraine will be reduced significantly after the increase of Ukraine's extraction of the blue fuel to the self-sufficiency of the country. This will be achieved by 2020, said Prime Minister Vladimir Groisman.
"Then we will become a country that will be able to provide for their needs. In 2020, we can move on to a completely different pricing for Ukrainian gas. It will be much cheaper than it is now. It will be cheaper a month or two, and once and forever," he said.
Groysman said that Ukraine will be able in 2020 to reach a level of gas production which will allow to cover the needs of municipal power and the public.
"This will allow you to resolve pricing and make the price cheaper. It will be systematically, for decades to come. We will be fully independent in the issue of gas supply to municipal power and the public", – said Groisman.
We will remind, gas prices in Ukraine established by the Cabinet of Ministers, and the cost of heating, which depends on the prices for natural gas, says the national Commission in the areas of energy and utilities. As previously stated by the Prime Minister Vladimir Groysman, the cost of natural gas can vary dependent on the level of inflation, however, the reason for the spike, the Prime Minister said, at the moment.
Comments
comments