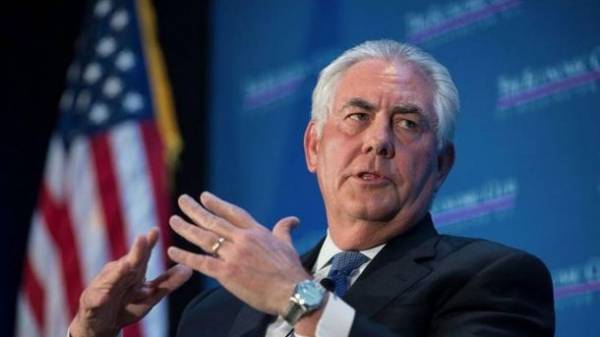 A meeting of foreign Ministers of countries-members of NATO was moved from 5-6 April to 31 March. The meeting will be chaired by the NATO Secretary General Jens Stoltenberg. The reasons for this decision were not disclosed, but, obviously, this was done in order that the Ministers were able to attend the new Secretary of state USA Rex Tillerson, said "Ukrainian truth".
The state Department previously confirmed that Tillerson will be present at the meeting of Ministers in Brussels, if she will be able to transfer.
Tillerson could not come to a meeting of Ministers in April, because together with the President of the United States Donald trump is planning to meet these days with the leader of China XI Jinping.
We will remind, the Minister of foreign Affairs of great Britain, Boris Johnson has postponed a planned trip to Russia over the postponement of the meeting of foreign Ministers of NATO countries.
Comments
comments