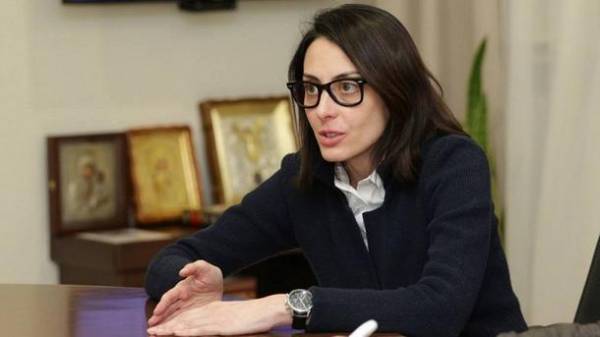 With Russia it is impossible to solve something diplomatically to Georgia, as its President, Vladimir Putin does not intend to abandon aggression and occupation of Georgian territory. In an interview with "Apostrophe" said the ex-Minister, the head of national police of Ukraine, the Georgian opposition Khatia Dekanoidze.
According to her, Russia gradually increases the extent of the occupation in Georgia.
"Georgia still continues creeping occupation that goes a little bit every day. If you visit so called administrative border (with the occupied territory – ed.) where every day is a thorn that divides Georgian village, extended a few meters ahead. That is, Russia continues the occupation. In 2008, there was a situation, when the Russian army attacked and fired at Georgian villages for several months. Fired at constantly, and, as if the Georgian army, which we built according to NATO standards, said to them, and we defended their village. But unfortunately, the occupation, which began in the early 90's, on and on is very aggressive," said Dekanoidze.
She laments the inaction of the Georgian government regarding the protection of the interests of the country from Russian occupation.
"Honestly, I don't see active actions of the Georgian government to firmly defend our interests and the interests of the state on the international front. By the way, we are in this respect very serious intentions with Ukraine, which always divides (opinion – ed.) of the Georgian opposition. But unfortunately, sometimes our partners have to protect us more than our government protects the national interests of the state. Unfortunately, we must recognize the fact that Russia is the great evil in this world. Putin, unfortunately, his manner of communicating and aggression does not change. In the future hardly will change" – said oppositioner.
Let us remind, Georgia has accused Russia of encroaching on its sovereignty and called a violation of international principles and laws, the visit of the foreign Minister of the Russian Federation Sergey Lavrov to Abkhazia, which is occupied by Russia.
Comments
comments