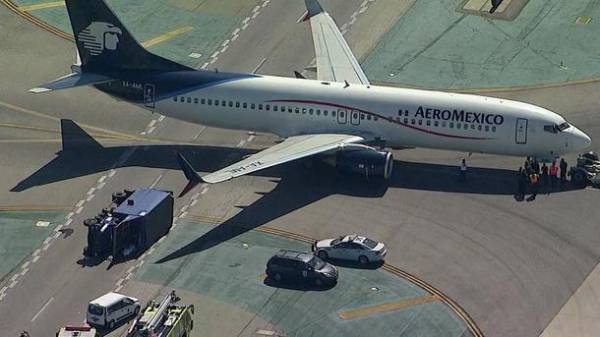 Passenger aircraft and a light truck collided on track for taxiing at the airport in the us Los Angeles, six people were injured.
As reported by RT, citing CBS, the incident occurred after the plane landed. As a result, the truck overturned.
According to the fire Department of Los Angeles, six passengers of the truck were injured, one of them is critical. Information about casualties among those on Board the aircraft did not arrive.
Scene from a Los Angeles International Airport after a Plane hits a work truck flipping it over. 8 people onboard the truck. No serious injuries pic.twitter.com/7TF6Aq4ZEP
— BreakingNewsUS (@News_BreakingUS) may 20, 2017
Comments
comments