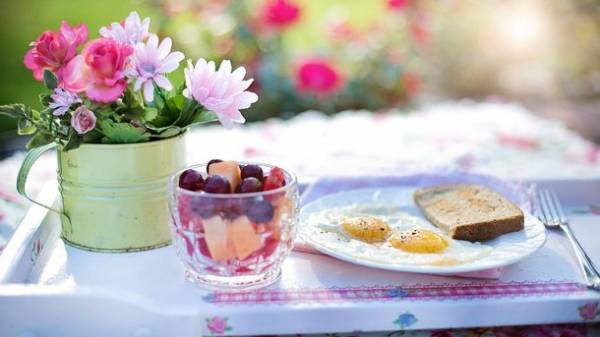 Nutritionists and experts have compiled a list of healthy foods for Breakfast. According to them, to get a charge of vivacity for the whole day, not necessarily to drink coffee. They argue that instead of coffee you can drink a glass of water or eat a banana, according to the website marketium.ru.
Experts from the new York beauty center and health noted that Breakfast is best to combine the right carbohydrates, fiber and a little protein.
SEE ALSO
How to cure liver by eating the healthiest foods
The best food, according to them, are: oatmeal, Greek yogurt, grapefruit, banana, egg, almond butter, watermelon, Flaxseed oil, blueberries, strawberries, kiwi, melon, tea, orange juice, cranberry juice and cereal.
Recall earlier we wrote about products that oncologists are advised to avoid, as well as about the benefits and harms of apples.
Comments
comments