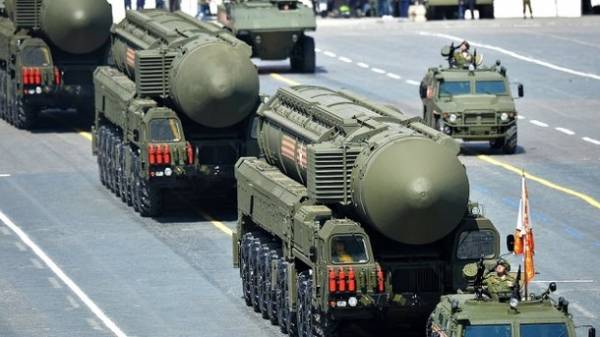 In response to statements of the head of the White house Donald trump's intention to extend the U.S. nuclear Arsenal Berlin has urged Washington and Moscow for direct talks on disarmament.
"Our wish and our call to both major nuclear powers to continue the dialogue with each other", – said the representative of the Ministry of foreign Affairs of Germany on Friday, as reported by DW.
According to him, it would be better if the contacts will take place "not only through Twitter or an interview" and directly, "as it comes to the very important issues of European security and peace."
To comment on a specific word trump in the German government refused, explaining that the U.S. President did not say anything detailed about the plans and how he imagines.
Earlier in an interview with Reuters Donald trump has said that the United States should expand its nuclear Arsenal to be "dominant" in this area. He noted that the lag of the US in the form of weapons raises serious concerns.
Comments
comments