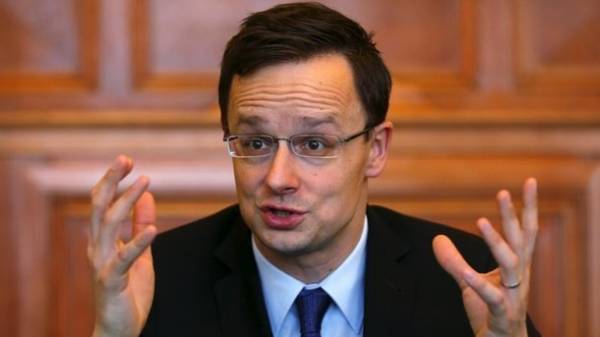 Hungary has appealed to the OSCE and the UN with the complaint against the new law on education in Ukraine, which prohibits national minorities of this country to learn the native language. On Monday, September 11, reports Index
The Minister of foreign Affairs of Hungary Peter Siarto said that the complaint was communicated to the Secretary General of the OSCE, the assignee organization on national minorities and the current Chairman of the OSCE, the UN high Commissioner for human rights and the EU Commissioner for enlargement and European neighbourhood policy. He said that Budapest is asking to take measures that will not allow the law to take effect.
SEE ALSO
The "threat" of Hungary because educational law: the diplomat announced a plan for Kiev
As was stated by the Minister of foreign Affairs of Hungary Peter Siyyarto, in connection with the discontent with the recently adopted law "On education" in Budapest no longer support the initiative of Ukraine in international organizations.
It was also reported that the government of Hungary expressed its strong protest against the new education law of Ukraine, which, according to Szijjártó, strongly violates the rights of the Hungarian minority in Ukraine.
Comments
comments