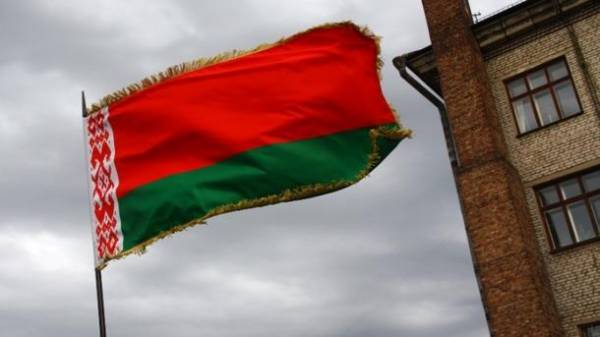 The foreign Ministry of Belarus is monitoring the debate and accepted in Ukraine of the decision on entry of foreigners, said the head of the information Department – press Secretary of the foreign Ministry Dmitry Mironchik on Friday.
"We are monitoring the discussion and taken by the Ukrainian side decision on entry of foreigners", – said Mironchik, commenting on the decision to introduce from 1 January 2018 biometric control entering into this country of foreigners.
Press Secretary of the foreign Ministry said that "at the moment, officially, the Ukrainian partners us no information reported". "But we believe that relevant information will be made available in advance. The sharing of such information is stipulated by a bilateral agreement on visa-free travel", – he said.
As said Mironchik, while from published media reports, the state bodies of Ukraine are assigned 2-3-month timeframe for the development of appropriate mechanisms.
"We are waiting for official notification and, if necessary, will discuss with the Ukrainian side issues to avoid the problems of the citizens of the two countries crossing our shared border," he said.
Earlier the President of Ukraine Petro Poroshenko signed a decree enacted the decision of national security Council and defense of Ukraine of July 10, 2017 "On strengthening the control of entry to Ukraine, departure from Ukraine of foreigners and persons without citizenship, compliance with the rules of stay on the territory of Ukraine".
SEE ALSO
In the Russian Federation responded to the biometric control in Ukraine
The government should start operating from 1 January 2018 national system of biometric verification and identification of citizens of Ukraine, foreigners and persons without citizenship, having decided the question of necessary resources provision of fixing of biometric data of foreigners, including citizens of the Russian Federation and persons without citizenship in the implementation of border control at checkpoints across the state border of Ukraine and control entry points and exits.
Earlier, Poroshenko said that the procedure of biometric control will be held in three stages:
first – person can submit prior notification of the intention to visit Ukraine;
the second is the direct biometric passports, or biometric data at the border;
third – fixing man in the place where he intends to stay.
Comments
comments