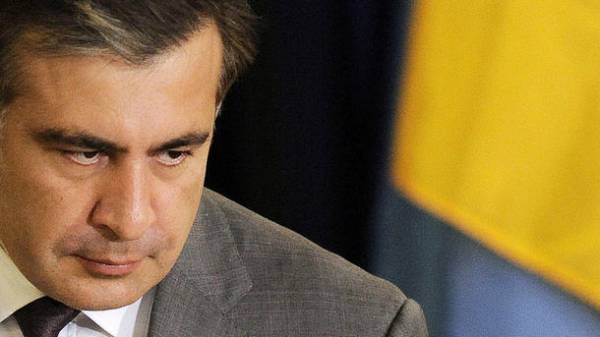 The President of Ukraine Petro Poroshenko has deprived the Ukrainian citizenship of the former head of the Odessa regional state administration, Mikheil Saakashvili, because he has provided evidence of the violation of the law. He said this to journalists during a working trip in the Kharkov area, transfers "Interfax-Ukraine".
According to him, he was forced to sign a decree on deprivation of citizenship, because they acted according to the law of Ukraine.
"When the State migration service has provided to the Commission on issues of citizenship documents that testified to the fact that if citizenship were submitted inaccurate or fraudulent information, I had to act in accordance with the law and the Constitution. Any other steps would be criminal inaction. Therefore, in accordance with the representation of the State migration service and of the Commission, I signed a decree in exactly the same way as it applies to other citizens of Ukraine, documents for citizenship which has been found of fraud or false information," – said Poroshenko.
SEE ALSO
Whether Saakashvili pass the border control legally: return options
He also commented on the possible arrival of Saakashvili to Ukraine.
"As for further action, I think these issues are in the competence of the Ministry of internal Affairs, migration service and border service, and you have to ask this question to them," he said.
We will remind, on July 26 it became known from media reports that Mikheil Saakashvili was deprived of Ukrainian citizenship. This information also was confirmed by the State migration service. Later it became known that the corresponding decree was signed by the President of Ukraine.
Comments
comments