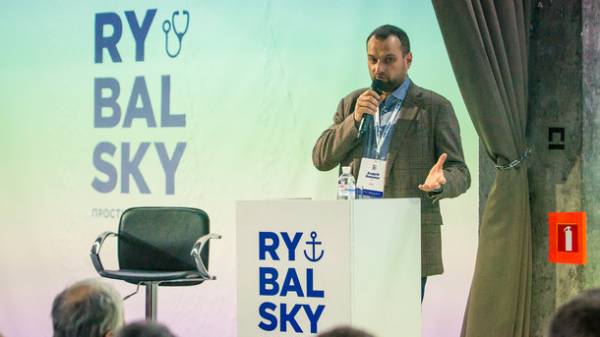 8 Feb at 14:00 in Fedoriv HUB Riverside Development held a presentation of the renovation project of the industrial zone of the Rybalsky Peninsula on a residential area of the new sample.
As the speakers took the floor: the General Director of the Riverside Development Andrew Vavrysh, representatives of the Bureau of development of the concept plan for the area of Rybalsky island Anton Oleinik, Vladimir Zotov, and other project members.
During the presentation the developers of the project revealed issues related to the implementation of the project in the context of tendencies of development of Kyiv, as well as the current state of the construction site of the project, stages and terms of realization of a residential area. The project Rybalsky is not the first to propose a rethinking of one of the most valuable industrial areas – Rybalsky island. Why the previous concept of the development of the office center "Kiev city" has not worked? The team concept is convinced that once the business center is 2 million square meters would have created a transportation problem. Instead, the project Rybalsky declares the creation of new high-quality comfortable multipurpose area which will provide 30 thousand housing and 20 thousand jobs.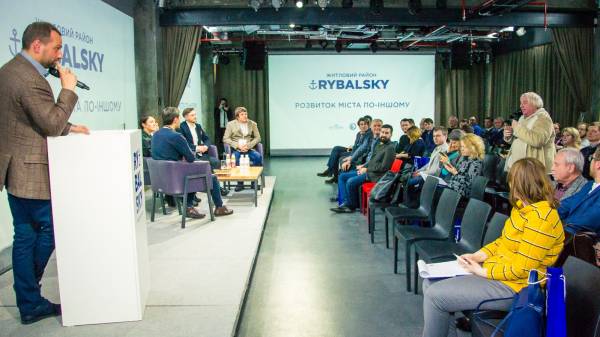 An important advantage of the project Rybalsky, a unique approach to landscaping and infrastructure. "It's important for us to understand the perspectives of our project, speed and quality of its implementation, the depth of the thoughtfulness values that are inherent in this project and unwillingness to make at least one step back during implementation of the project", – says General Director of the Riverside Development Andrew Vavrysh.
The developers also draw attention to the fact that in October of this year, simultaneously with the commissioning of the first two houses will be completed educational facility on site. And on the Day of Kiev the General Director of the Riverside Development Andrew Vavrysh invites you to the opening of the Boulevard in the future of the district.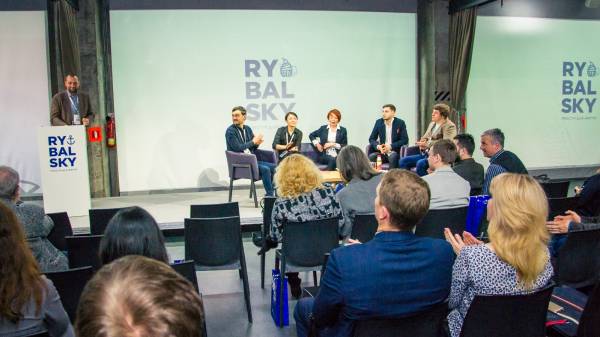 So we want to rybalskaya has become a new urban centre – not social ghettos "the village under the protection" and open space for its citizens. New Kiev is building a new business. We honestly say that we are a business and we must be cost-effective. However we create not only square meters, we create space for life. No wonder this expression became the slogan of our advertising campaign. A new quality of life, new quality of education, the new architecture, comfortable public spaces, well-developed infrastructure at all levels – all this is our contribution to our city. We want to show the country that you can live otherwise."
Comments
comments