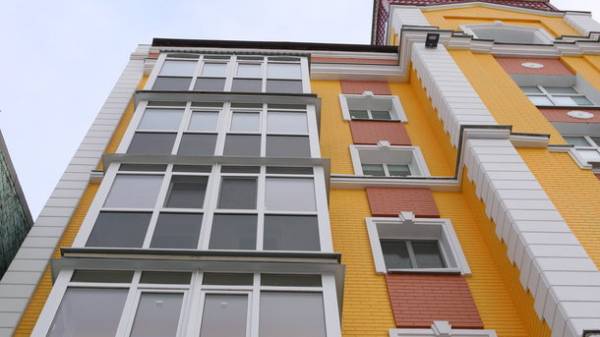 The Cabinet of Ministers of Ukraine has permitted the State mortgage institution (SMI) to provide residential property to citizens of Ukraine in financial leasing, that is, to take apartments for rent with the right of redemption at the end of the deadline. This was reported by the press service of the Ukrainian government.
As explained Today in the SMI, this year a pilot project scheduled to launch in Kiev. However, to participate in it will only ATO soldiers – those in the capital about 2 700 people. In fact, the Volunteers will be able to sign a contract for 20 years with a rate of 15.3% per annum, first payment and with the possibility of early repayment. Moreover, the party leasing programs at any time can change his mind and take all the funds that paid for the apartment.
"Until this project. Now adopted amendments to our Charter. We were given the right in addition to refinance mortgage loans and engage in leasing. We have developed a draft program to provide housing in the conditions of financial leasing. This project is subject to approval by the Cabinet and relevant ministries. The next stage is the adoption by Cabinet decision, which will determine the order of housing provision. Then you can talk specifically," explained the State mortgage institution.
Next year, if the Cabinet of Ministers and relevant agencies will approve the program, leasing can make use of state employees across the country. To the rest of the Ukrainians, the program will reach not earlier than in a year, and then provided a stable situation on the securities market.
SEE ALSO
In Ukraine can change the rules of leasing
"Next year we hope to be able to run the program for the rest. But, of course, in the first place is the waiting. According to the "morgenavisen" rules, it is the citizens who need better housing conditions", – told in the SMI.
Apartments for the program plans to purchase through the system ProZorro directly from developers. How many have to pay monthly to participants of the program, unknown at this time. First of all it depends on the purchase price and the term of the agreement, however, in the SMI hope to pay for leasing will have even less than the usual rent of the same apartment.
Comments
comments