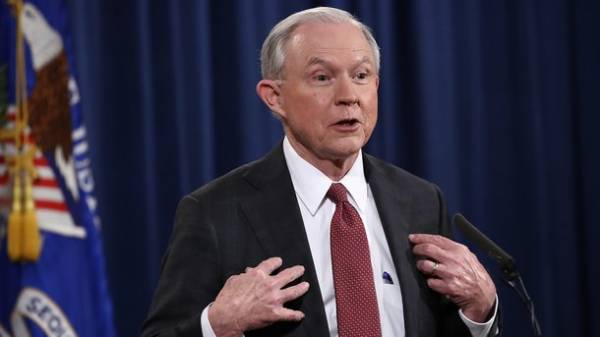 The attorney General and Minister of justice Jeff sessions told, about what spoke with the Russian Ambassador in Washington Sergei Kislyak. He stated this during a press conference, reports the TV channel "112 Ukraine".
According to him, they phoned in advance and arranged a meeting, which was also attended by the office staff and Roman sessions.
"We talked a bit about the problem of terrorism, as far as I remember, and suddenly there was the topic of Ukraine — the Ukrainian Ambassador before he was in my office. He (Kislyak) said that Russia did nothing wrong," said sessions.
He also remembered that he told Kislyak about his trip to Russia in 1991.
In addition, the words and Roman sessions, the Russian Ambassador invited him to lunch, but the attorney General refused.
During a press conference U.S. attorney General recused himself in the investigation of relationships trump with Russia.
Previously, the newspaper "Washington post" reported earlier that the sessions when a Senator twice met with the Russian Ambassador to the USA Sergei Kislyak and did not mention it when his candidacy was approved in the Senate.
The US President Donald trump said Thursday that he fully trusts the country's General Prosecutor Jeff Seshns, reports Agency associated press.
Speaking in Newport news (Virginia), he also stressed that he does not consider that sessions should recuse myself in the investigation of the alleged relations team trump with Russia.
Comments
comments