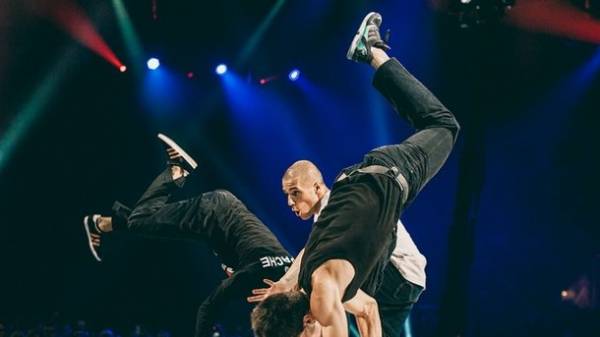 Battle School Hip Hop Series is in the top three of the largest dance festivals in the world, so to the state finals in Kiev will meet participants from all continents of the planet. It is expected more than 5 thousand spectators.
The competition was born in Kiev in 2006 and for many years were we, which is not surprising, because the Ukrainian team in break dance are among the best in the world and win many competitions. After success in Ukraine, we held the festival in 15 countries. But now we have decided to return home to Kiev", – says the organizer of the Battle School Vladislav Saloon.
Participation in the competition will take breakdancing stars: nine-time world champion Mounir (France), the Youtube star, a little girl from England that can do more than 50 rpm on the head, Bboy Gravity from the US, doing a double somersault with dynamic spins, Lil Blade, who started dancing at three years, and in the 6 won in his first talent show. In General, the organizers expect the arrival of the 16 best dancers from the USA, Asia and Europe.
Come to the event and the oldest dancer breakdance – 76-year-old Monica from Sweden. She is a scholar and gardener, but the last 10 years actively involved in this sport! Monica is considered a kind of talisman Battle School.
"It was important for us to confirm your arrival. After all, Monica has traveled the world and very meticulously chooses which festivals to visit her. We call it a sign of quality, because if the event is not ambitious enough or intriguing, Monica's not coming. Battle School she visited for the first time in 2011, and since then, every year we arrive at all events," says the Saloon.
Recall, 3 September in Kiev will open the jubilee of the 150th theatrical season at the National Opera.
Comments
comments