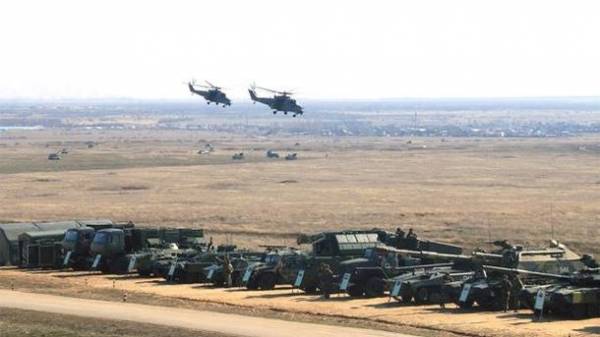 Russia increased its military presence near the border with Ukraine in the form of three divisions. This was stated during a joint session of the military-scientific Council of the armed forces and the National Academy of Sciences of Ukraine today in Kiev, the chief of the General staff Viktor Muzhenko, reports UNIAN.
He noted that these data are also confirmed by the Russian side.
"According to our data, and that is confirmed by the corresponding statements of the top Russian military leadership, has formed three infantry divisions – the 3rd Valuyki, the point of a constant dislocation, 144 – Smolensk, 150 Novocherkassk infantry divisions", – he said.
Earlier, Russian defense Minister Sergei Shoigu announced that in 2017 Russia plans to place on its Western and South-Western borders of the three new divisions.
He also confirmed in December 2016, which at the borders of Ukraine started the "assignments" 150 motorized rifle division, which is stationed in the Rostov region.
Comments
comments