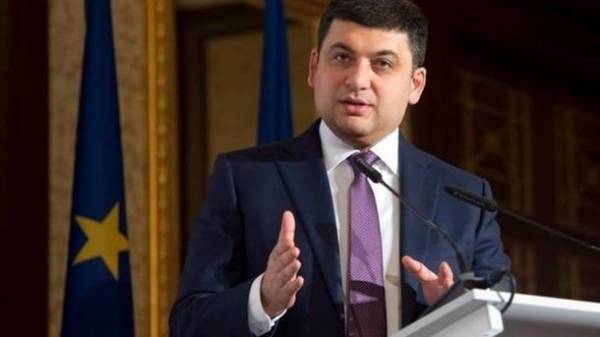 Prime Minister of Ukraine Volodymyr Groysman hopes that the Statute of the energy efficiency Fund as the position on its Supervisory Board, will be approved in September this year.
The members of the Supervisory Board will be elected in a separate contest, which will involve representatives of the European Union and international financial organizations.
SEE ALSO
Groysman explained why the Vice-President of the European Commission is going to Kiev
"We are also grateful for the previous European Commission's decision to allocate 50 million euros to support the energy efficiency Fund, and look forward to the completion of all the formalities of the negotiation before the end of the year. From my side I can assure you that the government will continue reforms in the field of energy efficiency, so that next year we can get more EU financial assistance in the amount of 50 million euros," – said Groisman.
We will note, last year the Cabinet announced the creation of an energy efficiency Fund in April 2017, however, the document failed to be adopted only in June 2017. From the budget of Ukraine to the Fund should send 800 million, 25 million euros and Germany will allocate another 100 million euros – the European Union. The money will be able to take advantage of any family: the funds will be spent on modernization of residential buildings.
Of the 18.6 billion cubic meters of gas, to spend on the needs of utilities, only 7.2 billion cubic meters reaches the consumer. To hold teploozerskiy housing, said Deputy Prime Minister Gennady Zubko, Ukraine will help the energy efficiency Fund.
"The launch of the Fund will reduce by half the energy cost and increase the market value of housing by 20-30%", – said Deputy Prime Minister.
Comments
comments