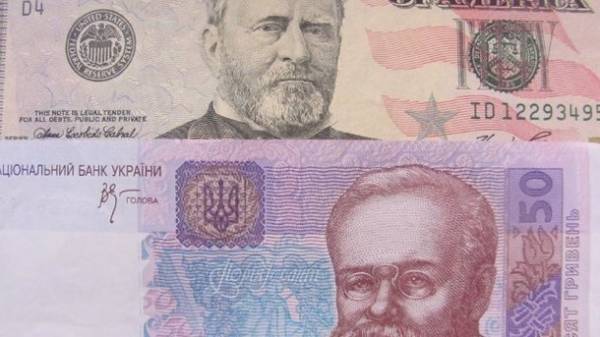 Inflationary expectations in Ukraine has improved due to the favorable situation on the currency market. About it said acting head of the National Bank of Ukraine (NBU) Yakov Smoliy.
"Since the beginning of the year continued strengthening of the hryvnia against the U.S. dollar," – said resin.
He said the reasons for the strengthening of the national currency:
agricultural exports provided the supply of currency on the interbank market due to favorable price conjuncture on the world markets agrarnih;
considerable foreign exchange inflows have also provided metallurgy, in particular owing to the positive dynamics of steel prices; steel industry brought 40% of all incoming of currency in Ukraine in June, despite losses due to the transport blockade of Donbass;
sale of currency proceeds "Naftogaz";
the sale to the public currency in the cash market. Since the beginning of the year net purchase of foreign currency by the banks amounted to almost 1.5 billion U.S. dollars, the currency was also on the interbank market.
According to Smoliy, easing foreign exchange restrictions have not had a major impact on the currency market of Ukraine.
High supply of foreign currency has also allowed the NBU to replenish international reserves – in General, the regulator has bought more than 1.3 billion U.S. dollars, increasing reserves to almost $ 18 billion.
The NBU has also estimated that Ukraine thanks to the IMF could reach $ 20 billion foreign exchange reserves by year-end.
We will remind, the national Bank of Ukraine has made decision to leave discount rate at 12.5%. In addition, the NBU changed the Outlook on growth of Ukraine's GDP in 2017.
Comments
comments