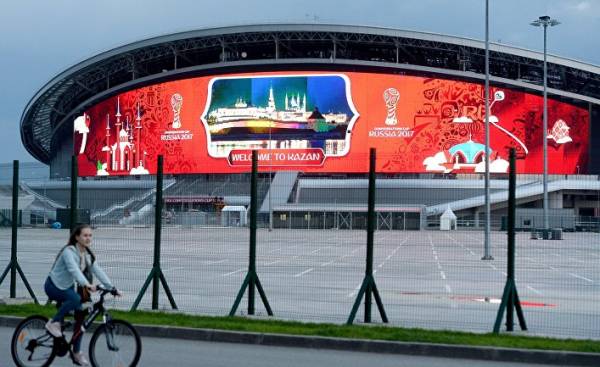 When in 2017 they write about Russia, I mean Russia 2018. In this case, inevitably going to compare it to Brazil 2014. Two of the world Cup tournament, one behind the other, which one will stay in memories as the best? Brazil, of course, raises the respect of all football fans because of their football history and because of this drink called Caipirinha (Caipirinha), which in Brazil has a unique taste. Vodka all the way, she has, as they say, on the spot.
But in one respect, Brazil will never be able to compete with Russia. Russia is better for human health.
If you recall in 2014, Brazil was the trip adventure. For months we've been warned about the mosquitos attack relentlessly. In Brazil they are everywhere, from the beach to the Amazon jungle, where a harmless European Physics waiting for a virus that is transferred by blood-sucking insects. European has literally to be armed. And we were armed in the literal sense. In the heat we went to long trousers and shirts with long sleeves. We rubbed exotic, tropical version of the chemical water Autan with a strong smell. In addition, we wore an armband with a small scented pads and changed it every two weeks.
Did it help? Not really. We returned home bitten (but, in any case, is not infected with Sicoi). However, this daily struggle we acted on the nerves.
Quite another matter in Russia. We've been here a week. We were in Sochi on the Black sea, recognised the subtropical climate zone. On the waterfront we saw the lion, but the mosquito was not anywhere. In the evening we had the window open in the hotel room with the lights on, but no buzzing insect that can cause trouble to us pregnant.
In Kazan continental climate. Here are also a lot of ponds and a good environment for breeding all sorts of insects. But also in the Autonomous Republic of Tatarstan we had nothing to complain about. We remained unharmed.
Putin has everything under control, even the insect world, and it's not always a bad thing.
Comments
comments