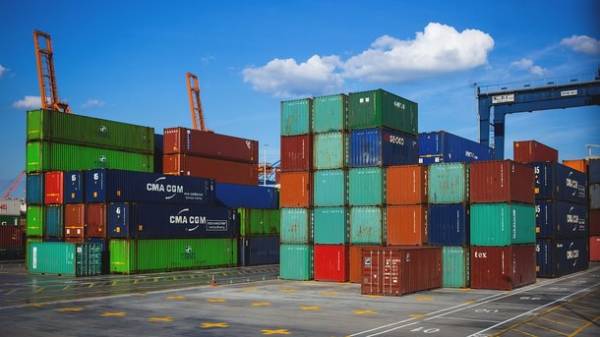 Ukraine has significantly increased the share of the EU in the structure of foreign trade in goods and services. This was stated by President Petro Poroshenko welcoming the entry into full force of the Association Agreement between Ukraine and the EU.
"Six months of this year foreign trade in goods and services of Ukraine with the EU countries increased by 22%. Almost 40% of our trade falls on the European Union", – said Poroshenko.
According to him, these data indicate that Ukraine held a "historic shift in the geographical structure of exports."
SEE ALSO
The Association agreement of Ukraine with the EU: the text of the document
As you know, before the main trade partner of Ukraine was Russia. However, after 2016, the EU accounted for 37.1% of Ukrainian exports to Russia – 9.9 percent. Overall, the share of Russia in Ukrainian foreign trade fluctuates around 10%, while imports exceed exports.
At the same time, according to the trade representative of Ukraine Natalia Nikolskoi, Ukrainian goods are still popular in Russia. As noted by the clerk, the case in the historically established economic ties, to completely ignore that is impossible.
Comments
comments